Work together to Ensure Maternal and Child Health and Foster Health Cooperation--Remarks by Ambassador Ma Xinmin at the Signing Ceremony of the Certificate of Completion of the Maternal and Child Health Project under South-South Cooperation
2022-06-30 05:39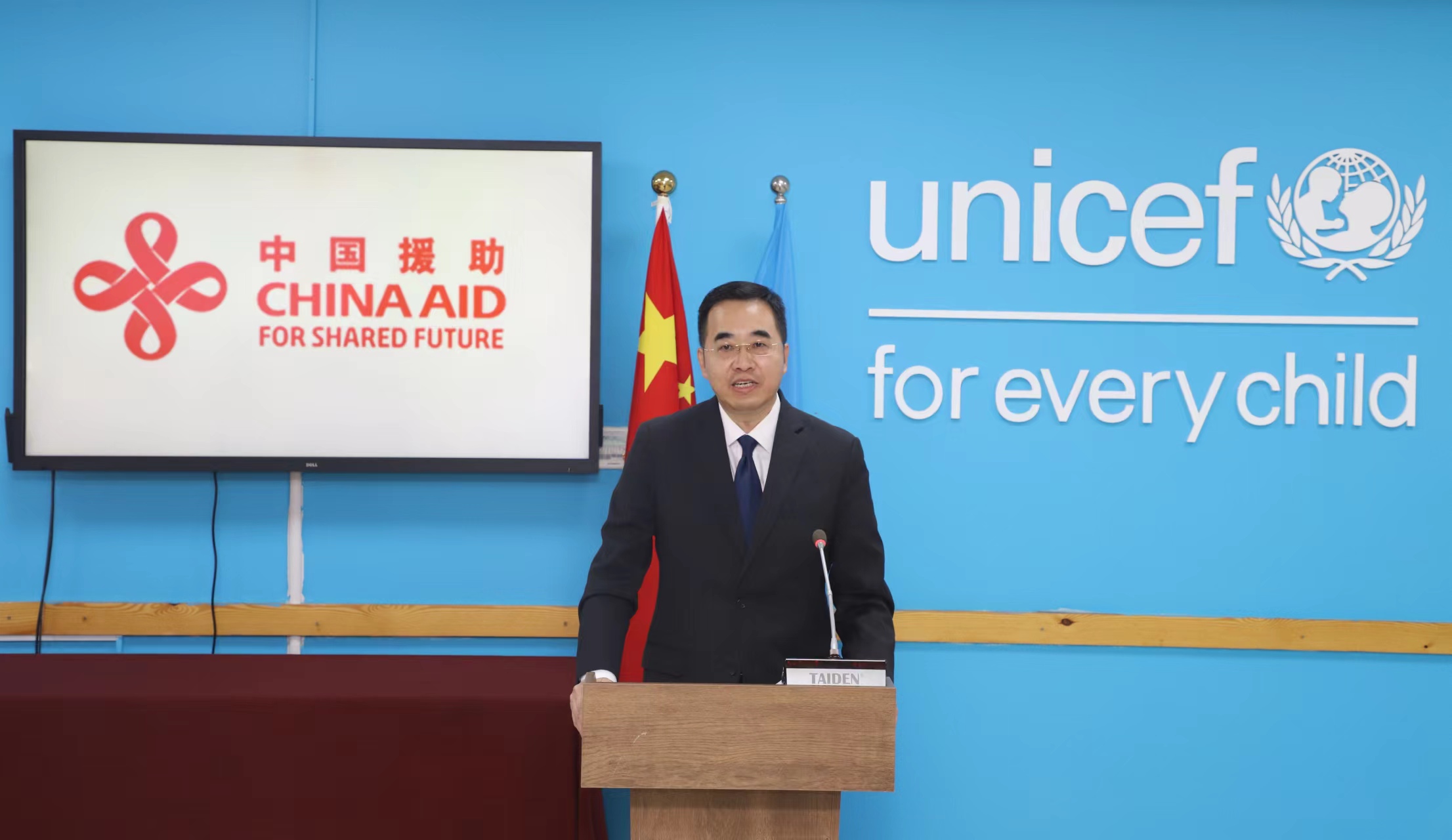 (UNICEF Sudan Office,June 29th 2022)
Your Excellency UNICEF Representative for Republic of Sudan Ms. Mandeep O'Brien,
Dr. Hanadi, Director General of Global Health of Ministry of Health of Sudan,
Ladies and gentlemen,
Greetings to all. It is a great pleasure to join you today at the signing ceremony of the certificate of completion of the maternal and child health project under South-South Cooperation. To begin with, I wish to extend, on behalf of the Chinese government, warm congratulations to the successful completion of this project. I also want to express heartfelt thanks to the UNICEF and the Federal Ministry of Health of Sudan for their great efforts and sincere cooperation.
Maternal and child health is the cornerstone of the health of all mankind. It is also the yardstick to measure social progress and the foundation and precondition for sustainable development of human beings. The maternal and child health project under South-South Cooperation represents a major product of tripartite cooperation among China, Sudan and the UNICEF in the public health sector. From January 1, 2020 to December 30, 2021, supported by the South-South Cooperation Assistance Fund (SSCAF) set up by the Chinese government, the UNICEF successfully carried out in Sudan the maternal and child health project that is part of the Maternal, Newborn, Child Health Program. Over the past two years, the UNICEF's workers have promoted health care services in eight subdivisions of the West Darfur State. They spread maternal and newborn health knowledge, offered early-stage basic and urgent care services for 59,400 newborn babies and their mothers. In addition, they provided maternal and newborn care training for local doctors, nurses and community midwives and delivered essential medical equipment and basic medical supplies to communities and health agencies, benefiting over 70,000 local people. Their efforts were conducive to better health condition of local mothers and infants and made a positive contribution to helping Sudan achieve its sustainable development goal of Good Health and Wellbeing.
Ladies and gentlemen,
Healthcare development is a good cause, as health services are essential to human's fundamental right to life and enable people to get the warmest humanistic care. Medical and health cooperation has always been a highlight of our practical cooperation and an emblem of our longstanding friendship. Our bilateral cooperation in public health, contagious disease prevention and control, medical infrastructure, medical staff training and capacity building have achieved remarkable results over the years. To be specific, we have jointly built three friendship hospitals in Omdurman, Abu Ushar and Damazin. The mechanism of pairing up Chinese and Sudanese hospitals was implemented between the First Affiliated Hospital of Xi'an Jiaotong University and the Omdurman friendship hospital. Over the past 51 years, the Chinese medical team to Sudan has been committed to relieving illness and pain of more than 8.2 million local patients, boosting the development of local medical and health services and improving health care for the local people. The renewal of the Protocol of the Chinese Medical Team to Sudan earlier this year marked a new chapter of our joint efforts toward deeper health cooperation.
As the biggest developing country in the current world, China has always been a firm supporter, active participant and important contributor of South-South Cooperation. With a long-term partnership, the Chinese government and the UNICEF have jointly carried out projects in areas of urgent humanitarian assistance, child protection, growth of teenagers and others. China and Sudan firmly safeguard the international system with the UN at its core and support and practice multilateralism. This maternal and child health project is an important action of tripartite cooperation, and more importantly, attests to China's consistent support for the UN's mission and Sudan's public health development. This project is expected to further improve health care in Sudan and deliver greater benefits to its people.
Dear friends,
One may not necessarily walk fast while walking alone but will surely walk far while walking together with others. Embracing the vision of mankind living in a community with a shared future, the Chinese government stands ready to join hands with the Sudanese side, the UNICEF and other partners to seek closer exchanges and deeper cooperation, fully tap the potential of South-South Cooperation and tripartite cooperation, and implement the 2030 Agenda and the Sustainable Development Goals at a faster pace. Together, we will make unremitting efforts to promote health care for mankind.
Thank you.